DESIGN PROCESS
Our services scale to your needs. We are sensible problem solvers who seek out the pitch of the problem, express the essence of your circumstances, and elevate humanity in the process. We can work with you in one of three ways:
BESPOKE - We design every detail and element, providing white glove service
BASIC - We define the basic concept and prepare drawings for building permit
BROKER - We work with you to design an initial concept, then serve as your ally while you move forward by yourself
Our full process is detailed below, but those are the building blocks to any experience with us, as we customize the process to fit the project and each project's unique and individual needs.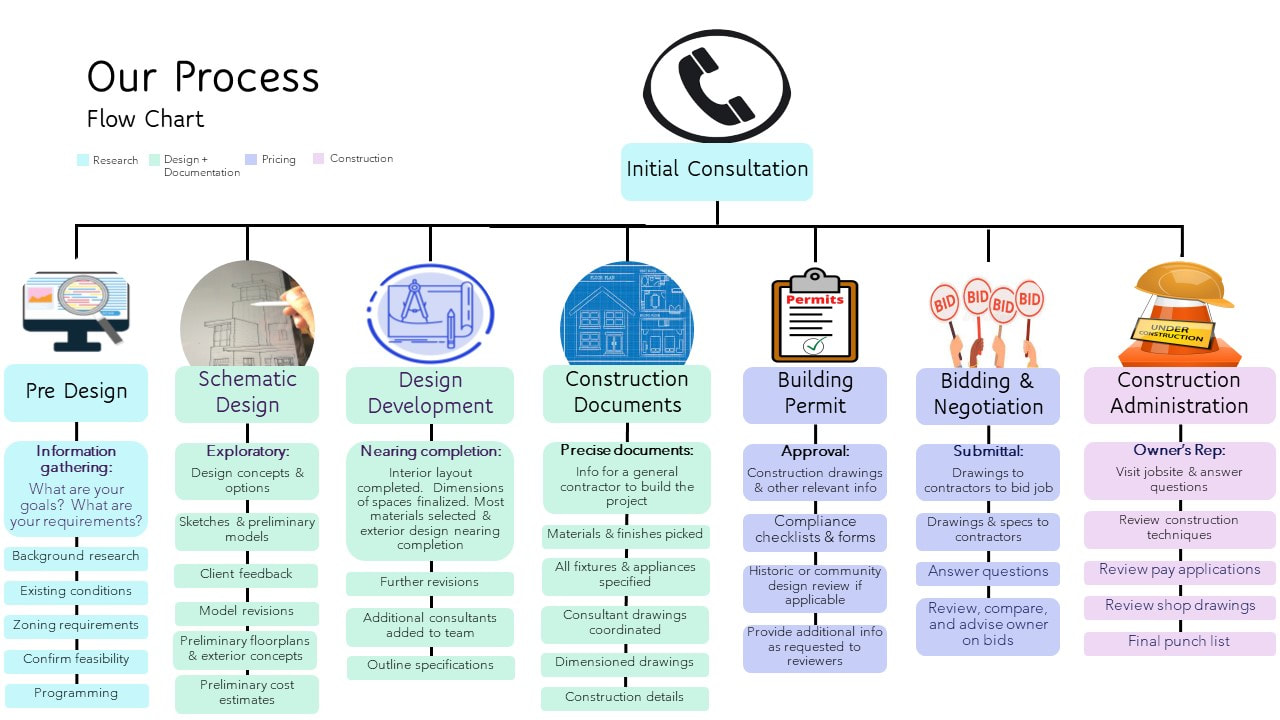 ​240.372.0185
scott@knu.design